Yeah, I'm not that kind of assistant! (story-time)
Updated: Feb 14, 2020
I remember my interview like it was yesterday. I checked in at the security desk and waited for the current Administrative Assistant to confirm my appointment and call me up stairs. I remember feeling super anxious and kept fumbling with my clothes. Black slacks from Khols and black pullover knit long sleeved top. I remember the pants had gotten a bit snug so I kept pulling my top down over my butt. I remember my shoes. I remember they were a block heel with white stitching. The heel wasn't high, but it was a cheap shoe from a chain discount shoe store. It was also cheap material so I never felt stable in those 3in block heels and my pinky toe always rubbed on the side. I was nervous. I remember indiscreetly trying to make sure my deodorant was working because I was sweating like a monsoon. I remember opening my mouth and puffing out air to make sure I wasn't stricken with dry mouth and bad breath.
"They are ready for you now...he will take you over." A woman pointed to another guard. I got up from the security desk and walked with a young security guard, across the courtyard into another building. I watched him scan his badge and wait for the elevator. When it arrived, The door opened, he pressed floor 3. I got in and he said, "someone will meet you up there", and then he stepped off the elevator and left. I was on my on. Funny how I felt like the guard should have stayed with me. I guess I thought he would introduce me or protect me or something. When I got off at floor 3, I was in a lobby with two entrance doors..glass on both sides. They required another badge..no seats, nothing. Just me, standing there in what felt like a fish bowl, surrounded by six elevator doors and two sets of glass doors. I know dude said someone would meet me up here...why am I standing here waiting? I was thinking. Just me and my nerves. Dang my stomach hurts. I needed to use the bathroom..but I need to stand still because someone is coming to get me. God forbid they walk up behind me and see me twitching because I need to relieve myself. UGH!!
Okay, finally a woman retrieves me and introduces herself. "Paquetia?" Dang, it's about time I thought. Yes! I extend my hand to shake hers. She asks me, "you nervous?" Don't people normally ask how are you or something first? And yes I was nervous. So nervous that I was desperately trying not to *** my pants. But I'm no chump lol, I said No. Not nervous, just ready to get started. All puffed up and confident. She just looked ahead and was like "hmm". She was a tiny,curvy brown skinned woman with a somewhere from New York accent. We arrive at the office of the Executive I was going to meet with. She opens the door, tells me to have a seat and he would be here shortly. Hold up..he's not even here yet? Great...more waiting. I totally should have asked her where the bathroom was.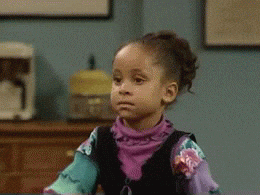 So, my interviewer finally showed up and immediately got started. He seemed rushed, intimidating, uninterested, disorganized and direct. A hodgepodge of character flaws all rolled up into one. He sat down at his desk that was just cluttered beyond belief and found my resume. He wore his glasses on the tip of his nose, but kept pushing them up with his index finger. He went through my resume like it was his first time seeing it. I was a bit confused because if he hadn't seen it...how did I get this interview? He semi tossed it on his desk..in what looked like a pile of other resumes or important files that he hadn't read and just started talking. He explained the job, an Administrative Assistant, to him directly. But he also wanted someone that could support not only the managers that reported to him, but their teams as needed. So basically it would be a 1 to 100 relationship. He talked a bit more about his team, the organization, the company as a whole, his background and his wife (she worked in the larger department - another story for another day). He finally got quiet, looked at me and asked "so tell me..why should I hire you?"
There were several reasons why I shouldn't be hired for this position. While I had been an Admin for a number of years, I knew nothing about his type of work. I didn't know anything about this industry or how to do some of the things he mentioned while describing what they did. I also didn't have a Bachelors degree in Computer Science which is what was preferred in the job description. Nothing about my qualifications aligned to the qualifications of this position. If I'm being honest, most of what he just said to me sounded like a foreign language. Most of the time I was just nodding my head trying not to let my mind wander off in daydream land. I was waiting for words or phrases that sounded familiar to me, but there were none. I was the type of Admin that made copies, got coffee, took meeting notes, organized lunches. He was looking for the type of Admin that could build databases, understood forecasting and capacity planning. Someone who could create presentations and complex spreadsheets, macros, visual basics...yeah, I wasn't that kind of Assistant. Once again, these are the things swirling around in my head, but I'm no chump.
"You should hire me because I'm teachable. I probably don't have the same background as someone else that you'll interview, who on paper is more qualified. But I'm the best at what I do. I'm the best because I have a huge capacity to learn. And not to mention I'm adorable and funny. Things that work well from an assistant." I put my hands up to frame my face and gave a goofy smile. This is terrible interview advice..but I did it anyway. I guess I should say I know that in this socially sensitive climate of the 2020, that comment about being adorable might not be the best thing..but if I'm honest, I still use that comment to this day. Ask anyone who knows me..I tend to do and say awkward things. I even have a self diagnosed awkward laughing syndrome..but I digress.
It didn't matter to him anyway. He smirked at me and pushed his glasses back on his nose. He finally responded. "Can you manage your manager? You'll never be successful in this role if you can't manage your manager." I asked him, if by manager do you mean you? I think he was annoyed by this..but since he didn't ask if you could manage ME...he said YOUR manager. I was confused. "Yes, me..I would be your manager." Somehow, this question ignited me. I'm a Virgo..a neat freak and somewhat controlling. This question, I could answer confidently..it was almost like I was waiting for it. Oh yeah...I can manage you. I can help you get organized and on schedule. I can help find whats living under the papers on your desk and make sure you show up to meetings on time (a dig at the fact he kept me waiting). I know I can manage my manager.
The interview ended and I went home. after a few more painful minutes. A few days later HR called me to say the manager wanted to meet with me again. Whew...I didn't *** that up too bad after-all. Shocking.
"So what are your salary requirements?" I opened my mouth to tell him..and he slid a pen and small sheet of paper across the desk. Like some T.V. drug deal lol. He said "write it here." I wrote what I thought I deserved. He slid it back with his counter..it was bigger than my number. He stood up from the round table we were sitting at in his office. I looked up at him.. "say yes.." he said and extended his hand to shake mine. I stood up and shook his hand. Cool..I mean yes! Wow, thank you so much! "You have a lot to learn. Get with Sharon (not her real name), and she'll tell you whats next and get you setup to fill out your paperwork. Welcome to the team." He pointed to the door. I turned and said, thank you again. You won't regret this, I can do this. He said "I know you can. Don't disappoint me".
This job would be the one that would shape my career and segments of my life for years to come. That was 15 years ago. It was one of the hardest jobs I'd ever had, making the most money I had ever made. I was an assistant for a few years before this role. But this role grew me up and made me dig my heels in. This manager was one of my absolute favorites of all time. He was a no-nonsense, matter of fact, in your face developer of people. As I look over my career, it's highs and lows. How I managed to navigate those times..I learned working for him.
Life is full of defining moments. In your relationships, career, friendships..whatever. Unfortunately, we tend to miss the moment when it's happening. And often, we don't recognize a moment as defining until much later. That is true in this instance. I had no clue the value I learned in this role, until it was over and I had moved on several roles later.
That's pretty much all I got for today"s post. Stick around..there is more. Trust me.